Typeform Configuration
Configuring the application to read Typeform surveys consists of various steps detailed next: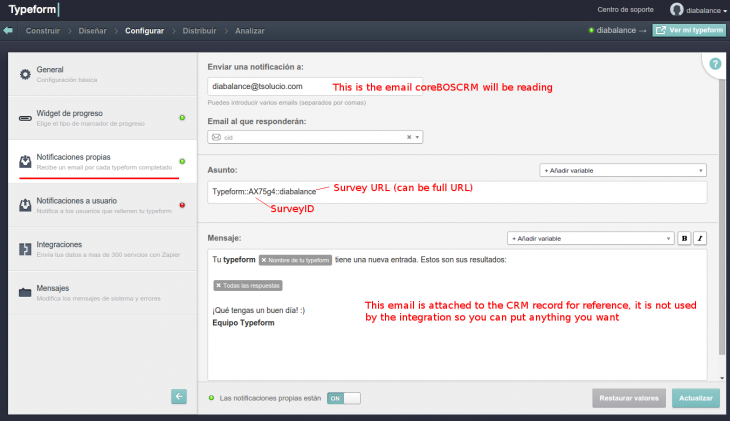 Configure the Typeform API access key in Settings > Configuration Editor

That's it, with those two changes, coreBOSCRM will receive an email each time a survey is completed and it will be registered in the application.

Now you can create workflows associated to the creation event of the different records to have the system act upon them.
Typeform Implementation
Read surveyid from mail subject

Read typeform json

If survey doesn't exist > create it with stats and info

If it exists > update stats

Foreach questions > upsert

Foreach responses

Get ACL and email

Attach email to ACL

Check if done

If exists > ignore

If not > create with meta data

Foreach answer > create answer

Update lastsync datetime
TBD

Check all this, document it!